Benner House Bed & Breakfast
You May Also Like These Vendors
Excelsior Springs
Description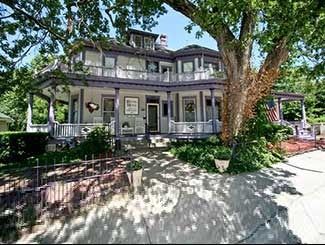 We are located just minutes from Kansas City in Historic Weston, Missouri. The lovely two story house stands proudly at the top of the hill on Main Street. We invite you to come and indulge your senses in a truly romantic, Victorian escape at the Benner House Bed & Breakfast.
The Benner House surrounds you with comfort and gracious ambiance to provide our guests with the very finest bed & breakfast experience. The spirit ofromance is still alive in this exceptional Queen Anne architecture built in 1898 by George Shawhan, who owned, what we know today as the McCormick Distillery. The home was purchased in the early 1900's by Charles Benner. It remained in his family until it was converted to a Bed & Breakfast in 1986.
The beauty and elegance have been restored in every room including the original hand carved oak and beveled glass entrance. The Benner House is graced with open, wrap-around porches on both stories, a serene perennial & water garden, a brand new private Hydrotherapy hot-tub with a bi-level deck, a terraced back yard with a wooded backdrop and stone path leading down to the in-ground pool and deck.
On the main level is the reception parlor with the original tiled fireplace that is dated 1902. The formal dining room sparkles with a spectacular Murano-venetian crystal chandelier. Pastel pinks and gold meld harmoniously into the romantic setting, while candlelight softly cast shadows of romance about the room.
There is a peaceful library complete with a large selection of paperbacks, magazines and both board games & cards and a large color television with DVD is available for your enjoyment.
Floor to ceiling length windows fill the sun-splashedsolarium. It is furnished with an antique rattan and wicker grouping that relaxes the mood of this inviting addition. In the winter, the wood burning fireplace will warm your soul and rekindle your romance.
Our guests will delight in the hospitality bistro. It features a tin ceiling and is decorated with grapes, wine & all that's European. Fresh coffee and tea for early risers, snacks & refreshments, microwave oven, full-size refrigerator and a bistro table and chairs are provided in this essential room.
Benner House breakfasts are designed to imbue everyday life with a sense of celebration. For the unsurpassed romantic experience, luxuriate yourself with a "Romantic Candlelight and Jazz Breakfast" in the formal dining room. Includes a full hot breakfast each morning. Selections will vary from "Fiesta Casserole" to "Champs-Elysees French Toast" and anywhere in between.
Remember the Benner House Bed & Breakfast is perfect for baby or bridal showers. Plan your next meeting or office party with confidence. We can offer a traditional afternoon tea or accommodate simple get-togethers, family reunions and weekend retreats. Sheri will be happy to assist with all your arrangements including planning and catering. Please call about details.
During your stay, there are a number of choices for things to do. You might choose to take a peaceful stroll along tree-lined Main Street and marvel at the areas antebellum homes or enjoy a pleasant walk to the city park. Maybe it's a journey back in time to the Historic Downtown District to browse in the countless antique shops, galleries, winery, and/or participate in one of the town's various festivals.
If it's all about a relaxing, romantic escape and spending intimate time with the one you love, then you don't have to leave the Benner House at all!! Your hosts, Sheri and Mitchell, will attend to your every need and offer a variety of romance and special occasion packages. They will share their special blend of hospitality to make your stay an unforgettable one.
Benner House Bed and Breakfast
645 Main Street
Weston, Missouri 64098
Phone: (816) 640-2616
Email: BennerHouseBB@kc.rr.com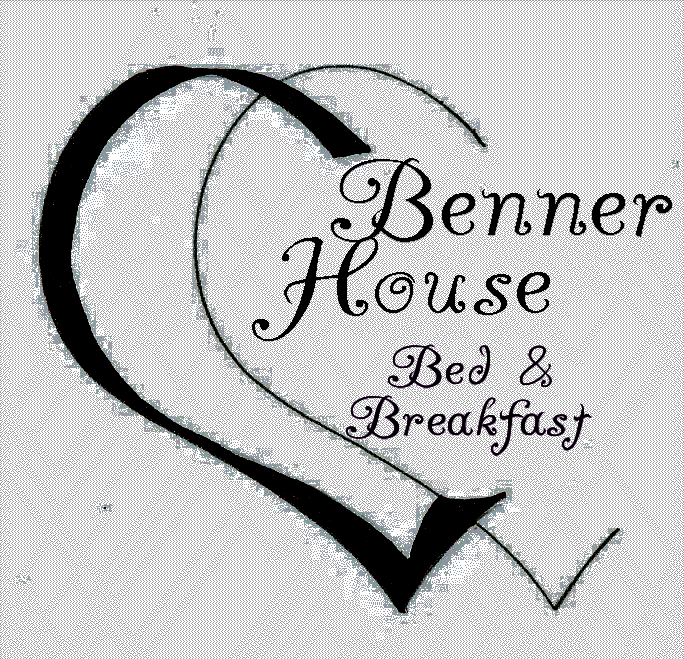 Slogan
Welcome to the Benner House Bed & Breakfast, where ROMANCE is always "INN" style!
Contact Information
Wedding Categories
Honeymoon Venues, Showers and Parties, Guest Accommodations
Amenities/Features
Venue Type
Inn / Bed & Breakfast, Bed & Breakfast
Contact Us
Please send me more information about your services.
Log In or Create A New Account
to Add This vendor to Your Favorites