What is better than a bakery item personalized for YOU?! You can now ask your best friends to be a part of your big day by giving them their own personalized, "Will You Be My Bridesmaid?" cookies! If you're planning to make a bridesmaid box but don't know what to put  inside of it, add a sweet treat instead of a note!
Yes or No
Sarah's Cookie Jar Via Instagram 
This set has to be the most popular and a favorite! The colors and display of the cookies are too cute! Most of the time, bridesmaid boxes are full of nail polsh and wine accessories that are just going to sit on a shelf (or stay in the box). Why not give them something SO cute, that they can eat up right then and there?! It's such a unique idea, and they'll love the simpliciy of the cookie. They won't have to story anything, and they'll be happy to show this off on their Instagram!
Perfect Display
Gold!
Sugar Fairy Tales Via Instagram 
Detailed Floral Cookies
Simple Cookies
The Painted Pastry Via Instagram 
Besties
A Full Set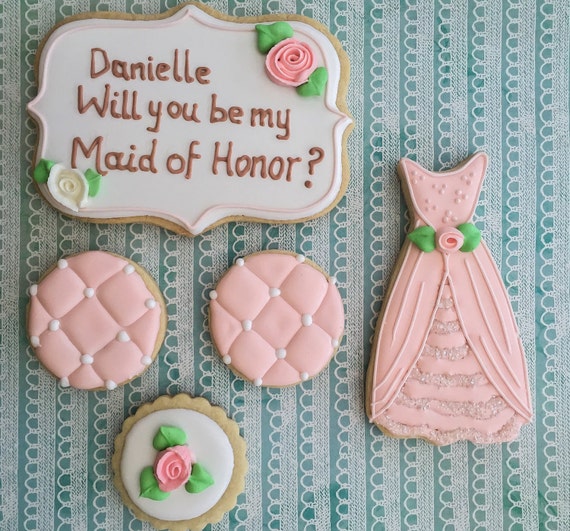 How do you feel about these cookies rather than your tranditonal bridesmaid box? Let us know in the comments below!